The Superior Health Foundation is partnering with Manistique Area Schools on a month-long Painting the Peninsula Pink event to raise invaluable funds to help breast cancer patients from all across the Upper Peninsula.  To get there, we're asking for your charitable support.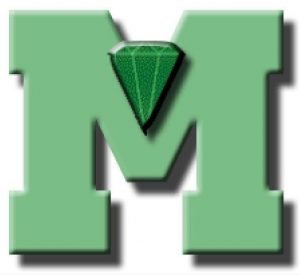 Proudly presented by mBank in Manistique, the Superior Health Foundation and Manistique Area Schools will co-host "The 31 Days of Pink" during the month of October to raise money for the Breast Health Fund. This provides charitable funding to women and men across the U.P. to help cover the costs of mammograms, breast biopsies and other uncovered breast health expenses. All money raised stays in the U.P.!
We know we're in the middle of an unforgettable pandemic. Yet, the needs of both men and women across the U.P. don't stop in times like these.
During October's Breast Cancer Awareness Month, the Emeralds' athletic teams will sell pink merchandise at home events and in school, giving supporters the opportunity to purchase items in honor or memory of loved ones who have battled this horrific disease. The signature event for the "31 Days of Pink" will be a Pink Party at the Manistique-Gladstone varsity girls' volleyball match on Thursday, Oct. 22. That evening, we'll throw a pink party, auction off pink player uniforms, sell cool pink merchandise and recognize breast cancer survivors. And oh yes, we'll have some real cool pink facemasks to sell!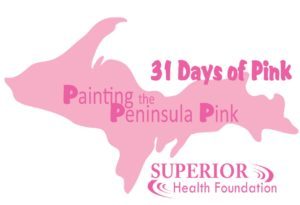 Please consider a tax-deductible gift of $100 to sponsor a day or two in October of your choosing and/or donate a prize for our on-line silent auction. With your day sponsorship, you'll receive a "Pink" flag to prominently display at your business to show your support. During each day in October, the sponsors will be displayed on the Superior Health Foundation Facebook page.
Our goals are four-fold: (1) to secure at least 31 sponsors, (2) create much-needed awareness and education about breast cancer, (3) replenish the Breast Health Fund to ensure that many more breast health patients across the U.P. can get adequate funding to help them with expenses and (4) gift Manistique a portion of the net proceeds to support a health-centered project in the school.       
Thank you for your support!