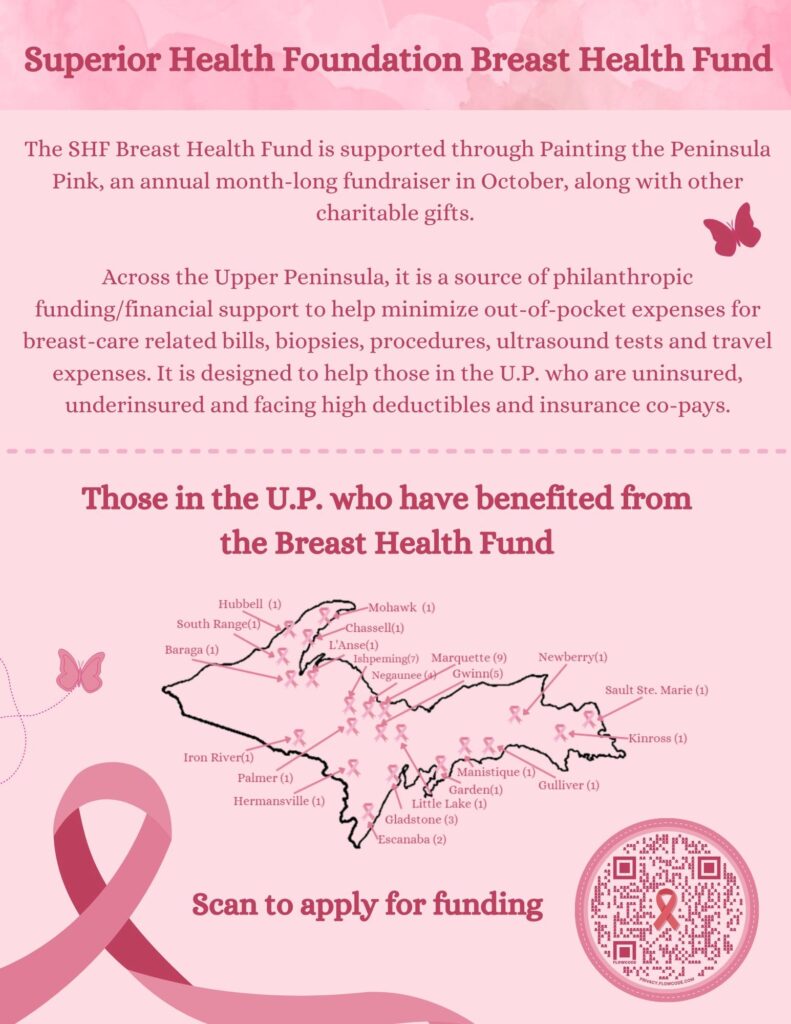 The SHF Breast Health Fund exists due to monies that have been raised by the Superior Health Foundation (SHF) through Painting the Peninsula Pink, an annual fundraiser in October, along with other individual gifts. Across the Upper Peninsula, it is a source of philanthropic funding/financial support to help minimize the out-of-pocket expenses for those who most need charitable support, for breast-care related bills, biopsies, procedures and ultrasound tests. It is designed to help those uninsured and those facing high deductibles and co-pays on their insurance. Read about previous recipients.
The Process
The gifted money is to be used for the benefit of patients across the Upper Peninsula who have exhausted all other financial resources for breast health care. To qualify, breast health patients must "apply" for philanthropic funding for specific breast health care related bills and meet the following criteria:
Submit the most recent copy of W-2 IRS form to the Marquette County Health Department to substantiate income
Uninsured and/or have high deductibles/co-pays
Maximum award being $1,000
Those interested in applying are asked to submit applications to the six county health departments in the Upper Peninsula (see below). Funding will be dispersed on a first-come, first-served bases for those who meet aforementioned criteria.