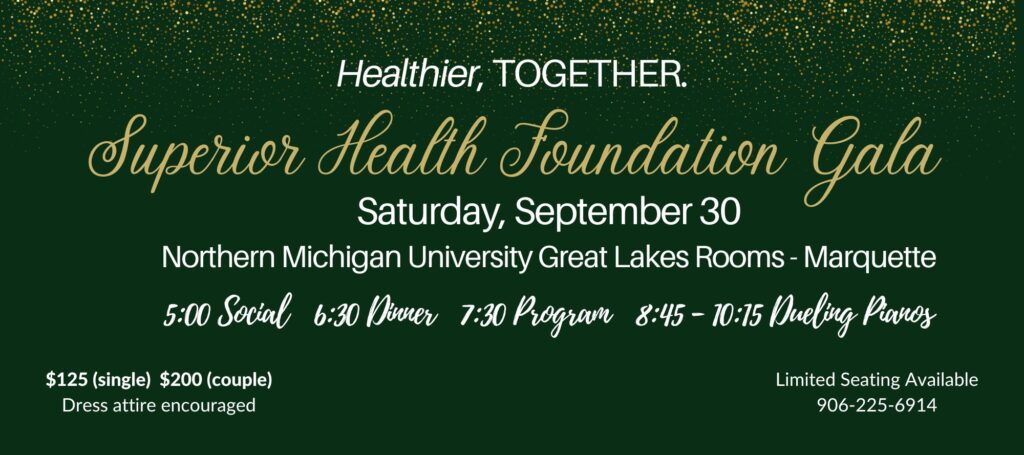 Superior Health Foundation will partner with the Bay Cliff Health Camp. Bay Cliff Health Camp will receive at least $15,000 in funding the night of the gala to invest in its Beach Day Program.

At Beach Day, campers build sand castles, collect rocks and participate in all types of water recreation. Building a Better Beach Day will provide safer transport/transfers with improved access for all campers. This will enable Bay Cliff's most involved campers to participate in program activities with peers on the sand and in the water.
The programming provides therapy practice, socialization, friendly competition and time to embrace the natural world. With funding, Bay Cliff will purchase waterproof transfer blankets to allow staff to safely transfer campers across the uneven, sandy terrain. It will also purchase all-terrain transport chairs to allow staff to transport campers to the waterfront while maintaining full physical support.
This is an incredible project and we are elated to partner with Bay Cliff!
---