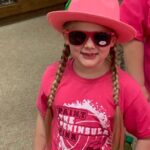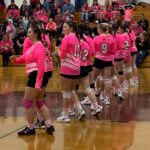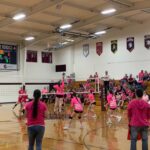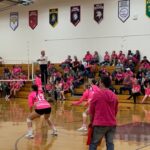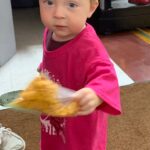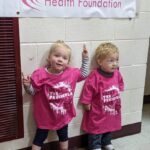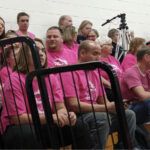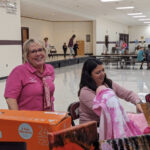 Another incredible Pink Party is in the books! On Thursday night, the Superior Health Foundation was elated to be in Felch for the varsity girls' volleyball match between the Crystal Falls-Forest Park Trojans and the North Dickinson Nordics.
Although the Nordics, our pink partner, lost a tough match, the night was a resounding success. We raised a lot of money for the SHF Breast Health Find to help many men and women with out-of-pocket breast health expenses!
The Nordics were an awesome partner. Thank you!
Superior Health Foundation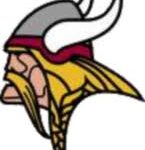 is excited to partner with the North Dickinson Nordics for 2022. During October's Breast Cancer Awareness Month, the Nordics' athletic teams will sell pink merchandise at home events and in school, giving supporters the opportunity to purchase items in honor or memory of loved ones who have battled this horrific disease.
The signature pink party is being planned for the Nordics' home varsity girls' volleyball match against Crystal Falls-Forest Park on Thursday, Oct. 20. During the month, we will have an online silent auction, with an opportunity to bid on the pink jerseys the ladies will be wearing that evening. At the pink party, we will also have some bucket drawings. Fun!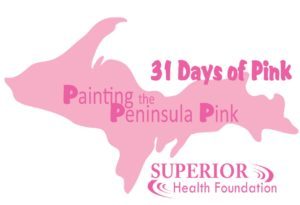 Proudly presented by the ME Davenport Foundation  the Superior Health Foundation and North Dickinson will co-host "The 31 Days of Pink" during the month of October to raise money for the Breast Health Fund. This provides charitable funding to women and men across the U.P. to help cover the costs of mammograms, breast biopsies and other uncovered breast health expenses. All money raised stays in the U.P.!
Please consider a tax-deductible gift of $150 to sponsor a day or $250 to sponsor two in October of your choosing and/or donate a prize for our on-line silent auction.During each day in October, the sponsors will be displayed on the Superior Health Foundation Facebook page.