The Superior Health Foundation welcomed two new board directors
at its meeting in early January.
Fredi de Yampert and David Jahn joined the now 14-person board of directors. De
Yampert will represent Houghton, Keweenaw and Baraga Counties, while Jahn will
represent Chippewa, Luce and Mackinac Counties.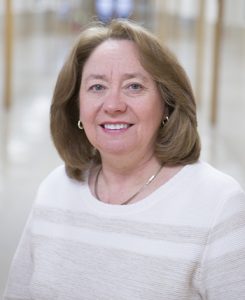 De Yampert currently serves as the vice president of academic affairs and dean of the
college of health sciences at Finlandia University. She acts as the chief academic officer
for two colleges and two schools within the university. Earlier in her career at Finlandia,
de Yampert worked as chair of the nursing department and was a program chair and
professor in the department of nursing. Prior to coming to Finlandia, among a number
of other nursing roles, she worked as a clinical instructor at Suomi College.
De Yampert earned a PhD in Education from Capella University in Minneapolis, MN.,
with a major in leadership for higher education. She owns master of science degree in
nursing and nursing education from Saint Joseph's Collee in Standish, ME., and a
bachelor of science in nursing from the University of Texas at El Paso.
"I strongly believe healthcare in the Upper Peninsula is a vital part of our lives. Our
location alone presents numerous challenges such as availability of certain specialized
services, healthcare programming and transportation to and from these services," de
Yampert said. "Being a nurse and an educator, I understand these challenges. Working
with the SHF provides a way to assist in identifying and addressing community
healthcare needs and to help bring programs to local communities. I look forward to
being a part of the great work of the Foundation."
Away from work, de Yampert enjoys spending time with her family, cooking and
traveling.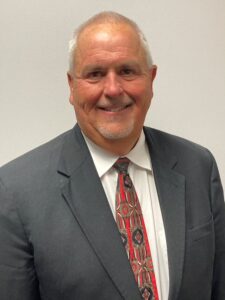 Jahn, a native of the Upper Peninsula, worked for more than 40 years in healthcare.
He served as president and chief executive officer at War Memorial Hospital for 17 years
until retiring this past summer. Under his leadership, War Memorial Hospital
successfully underwent a $8 million radiology addition, added a new 30,000 square foot
rehab department, built a 40,000 square foot medical office building and constructed a
20-bed inpatient psychiatric facility. He helped improve its financial performance from
a $1 million loss in the first year to a consistent $1 million profit for the last six years of
his tenure.
Prior to joining War Memorial, Jahn worked as the vice president of marketing at the
MHA Insurance Company in Lansing. Earlier in his career, he was employed for 22
years as chief executive officer and chief financial officer at Schoolcraft Memorial
Hospital in Manistique. There, he helped play a role in converting the hospital to a
critical access hospital to gain increased Medicare/Medicaid reimbursement.
Jahn earned a master's degree in business administration from Lake Superior State
University and holds a bachelor of science degree in business
administration/accounting from Michigan Tech University.
"I'm very excited to join the Superior Health Foundation board and help improve the
health of our Upper Peninsula communities," Jahn said. "SHF has, for the last 10 years,
helped improve the access to health education and services throughout the U.P., and I
am thrilled to have an opportunity to contribute to such an outstanding mission."
In his free time, Jahn enjoy golfing, traveling and spending time with his family.