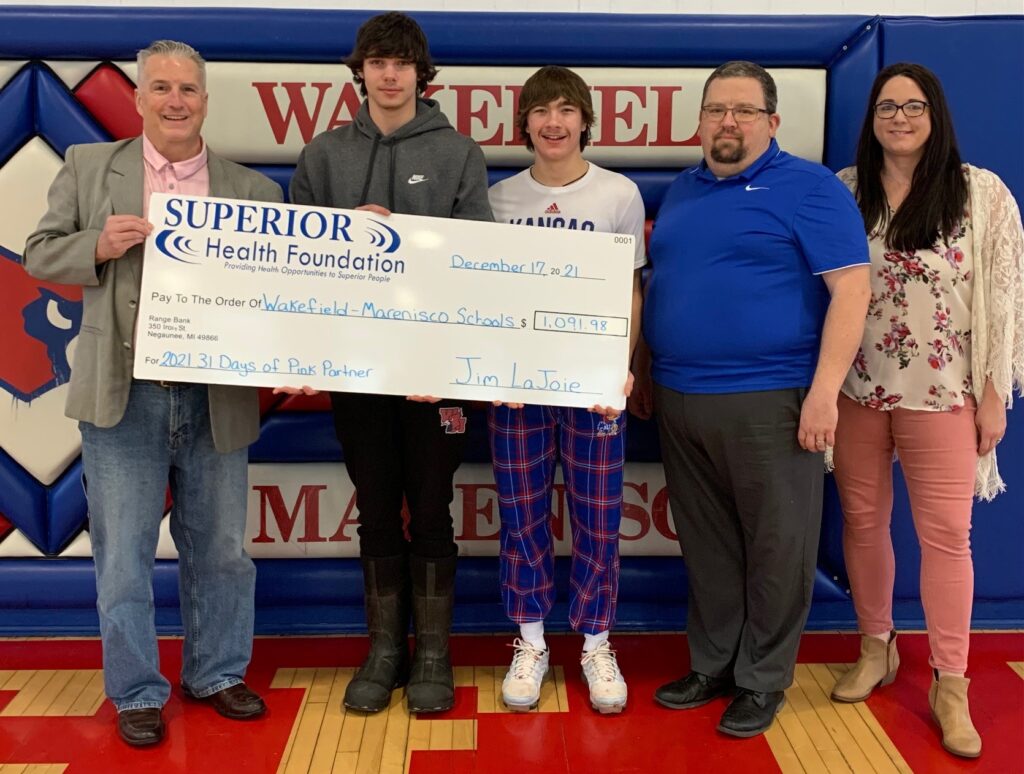 On Friday, the Superior Health Foundation team traveled to Wakefield to present the Wakefield-Marenisco School District with a check for $1,091.98, a portion of the net proceeds raised during Painting the Peninsula Pink during the month of October. SHF partnered with the Gogebic Miners for the signature event: their homecoming football game against the Stephenson Eagles in late September. During the month, SHF sold pink day sponsorships, merchandise and silent auction items to benefit the U.P.-wide Breast Health Fund.
Painting the Peninsula Pink, proudly presented by the M.E. Davenport Foundation, netted more than $17,000 during the month. Funding will be available for those across the U.P. with breast health-related expenses not otherwise covered by insurance. 
Pictured, from left, are Jim LaJoie, executive director of the Superior Health Foundation, Miners football players Chase Montie and Leo Imhoff, Jason Gustafson, superintendent of Wakefield-Marenisco, and Rachel Sheppard, events specialist at the SHF.