It's hard to believe, but the Superior Health Foundation is already thinking about its annual golf fundraiser!
This year, we are proud to announce that we will partner with Camp UPeninsulin, a non-profit summer camp for children/teenagers with type 1 diabetes. It hosts an annual summer camp at Clear Lake each summer.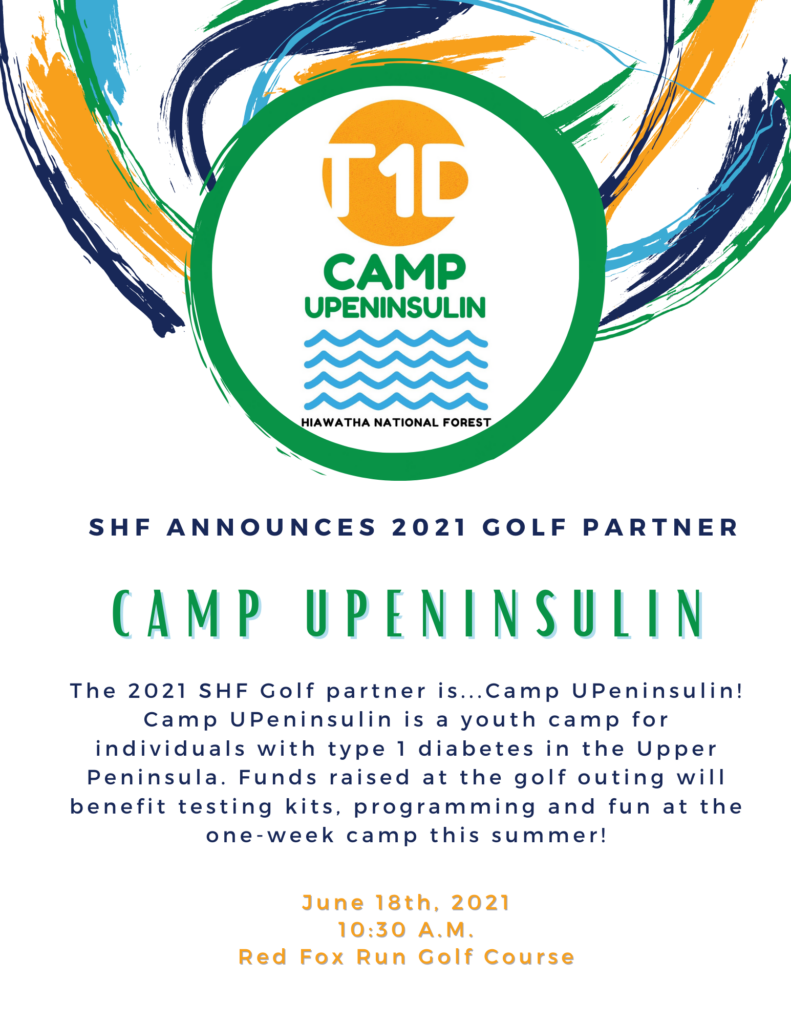 Camp UPeninsulin will receive $5,000 at the event. It will use the funding for testing and other equipment needs to ensure the success of the camp.
Sponsorship information is available here. Team registration is available here.
We think this is a wonderful organization and we are elated to partner with it on a fun event and to provide much-needed funding for our children.
The golf outing is scheduled for 10:30 a.m. on Friday, June 18, at the Red Fox Run Golf Course in Gwinn.
To learn more about Camp UPeninsulin, visit their Facebook page at https://www.facebook.com/CampUpeninsulin