Carrissa Rondeau, LMSW, BCBA/ LBA and Founder/CEO of Functional Behavior Services in Marquette, is the newest addition to the Superior Health Foundation Board of Directors.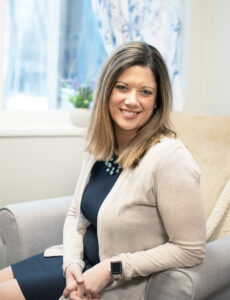 Rondeau, a board-certified behavior analyst and a licensed master's clinical social worker, has spent a good portion of her career providing support for people with autism, developmental disabilities and social-emotional impairments.
She founded Functional Behavioral Services, LLC , in July 2015 and serves as its CEO. Functional Behavioral Services, LLC, contracts with agencies across the U.P. needing specialized behavior analysis services. It also provides behavior analytic and mental health therapy services to individuals and families.
Previously in her career, she worked as a mental health aide, parapro and behavior analyst and specialist for Pathways Community Mental Health in Marquette.
Rondeau holds a bachelors of social science/sociology from Northern Michigan University and earned a masters of social work from Michigan State University.
"Joining the Superior Health Foundation board of directors is such a wonderful honor," Rondeau said. "My career in mental health began in 2005. Over the years, I have shared my passion with many individuals and their families. As my career has progressed, it has had a number of twists and turns along the way … each with a new opportunity to partner with and support individuals in our communities with their
mental health needs.
"Joining the SHF board will allow me to continue my passion of advocating for
individuals with cognitive impairments and mental health needs," she added.
Away from work, Rondeau enjoys craft projects and spending time outside with her husband and three young children.