With the beginning of Painting the Peninsula Pink (Oct. 1) right around the corner, the Yooper Shirts store is now open to order pink shirts to support the North Dickinson Nordics!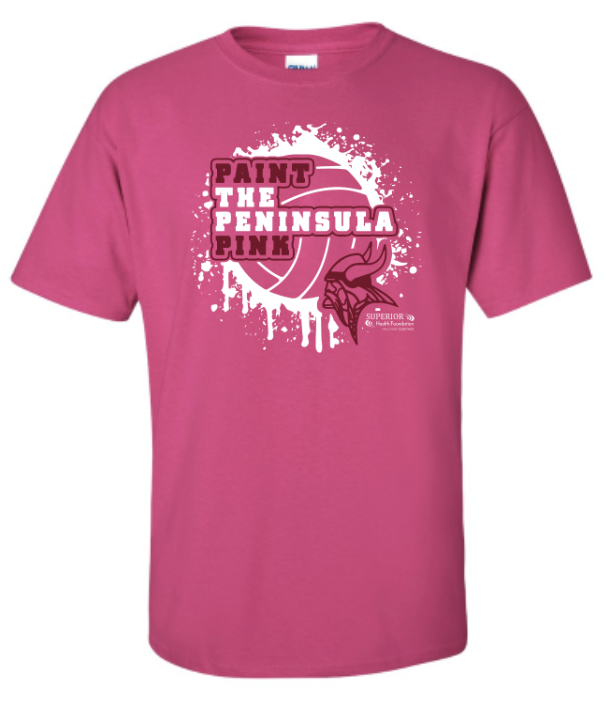 The shirts are available in unixex, women's and youth sizes. Each shirt is $12.
SHF is partnering with the North Dickinson Nordics all month long to raise money for the SHF Breast Health Fund. This fund provides philanthropic funding to men and women across the Upper Peninsula to help with out-of-pocket breast health expenses not covered by insurance.
North Dickinson schools will receive 20 percent of proceeds through the sale of day sponsorships ($150) and merchandise sales. So, in supporting Painting the Peninsula Pink, you're supporting the Nordics!
The deadline to order is midnight on Wednesday, Oct. 5! So don't delay … get your orders in this week!