On Thursday, the Superior Health Foundation awarded $3,349.74 to Manistique Area Schools for Painting the Peninsula Pink. In October, SHF partnered with Manistique Area Schools to raise money for the Upper Peninsula-wide SHF Breast Health Fund. This provides up to $1,000 in funding for both men and women in the U.P. to help with out-of-pocket breast health expenses not otherwise covered by insurance.
"Manistique Area Schools and the greater Manistique community enthusiastically embraced our month-long fundraiser," said Jim LaJoie, executive director of the Superior Health Foundation. "We couldn't have asked for a better partner."
Schools that partner with SHF on Painting the Peninsula Pink receive 20 percent from sponsorships they helped secure and from merchandise sold during the month.
"Manistique was awarded the most funding in our Pink history," LaJoie said. "We are so incredibly thankful to the school, the girls' varsity volleyball team, mBank in Manistique and the community for stepping up and raising money for an incredible cause. And, we did this during a pandemic. That speaks volumes."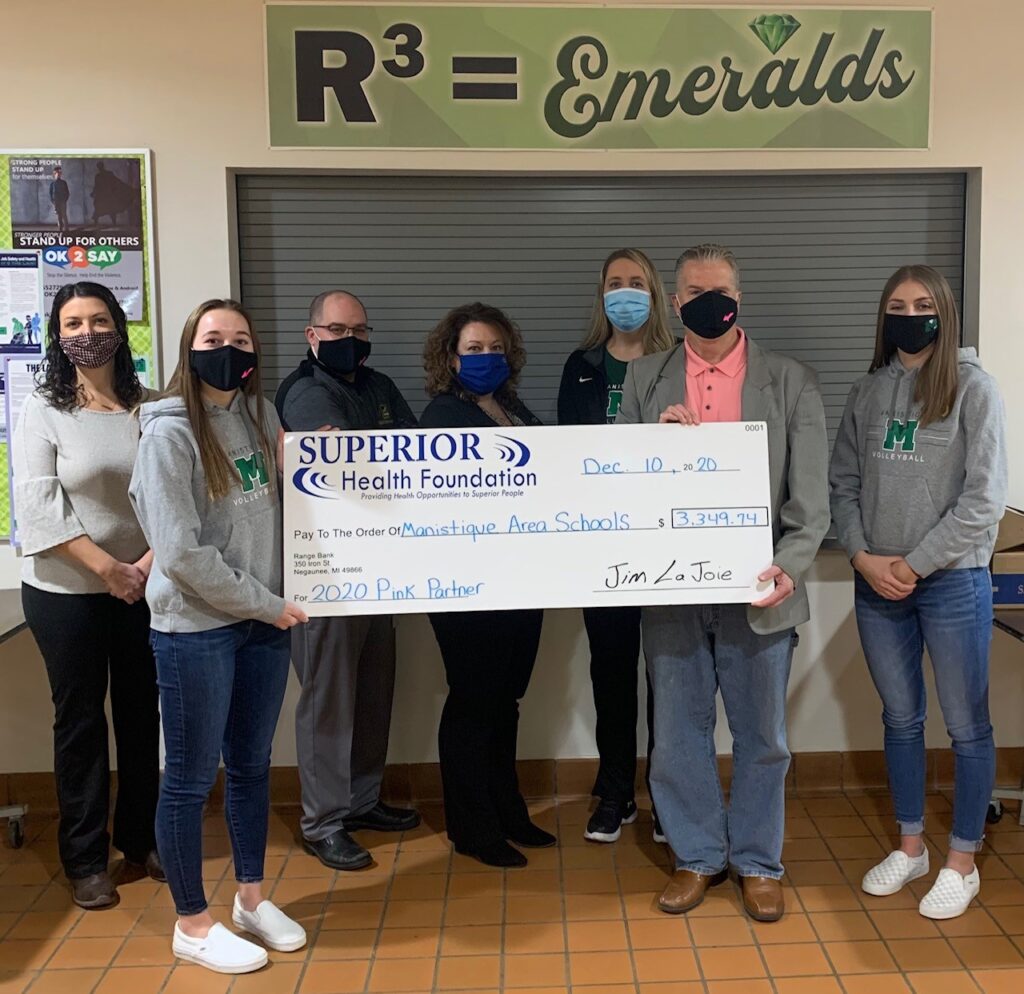 Pictured, from left, are Sara Giles, a Manistique resident and member of the SHF Board of Directors; varsity player Madison Zellar; Manistique Athletic Director Howard Parmentier; Kristine Ecclesine, branch manager of mBank in Manistique, which served as the Presenting Sponsor of Painting the Peninsula Pink; varsity volleyball coach Amy Nixon; LaJoie; and varsity player Kayla Muth.
To learn more about the SHF Breast Health Fund and apply for funding, visit https://superiorhealthfoundation.org/…/breast-health-fund/
U.P. high schools interesting in partnering with SHF on future Painting the Peninsula Pink events are encouraged to email the foundation at shf@superiorhealthfoundation.org.