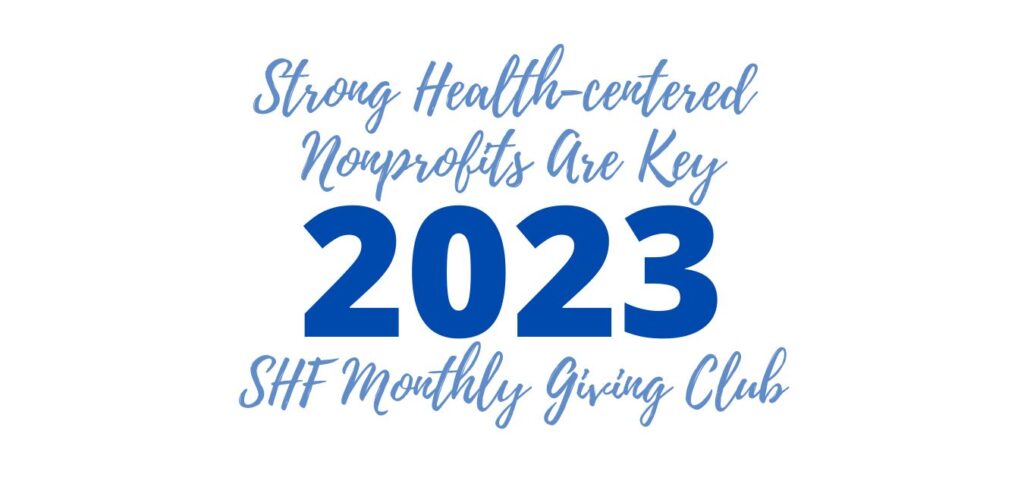 the Upper Peninsula
as healthy as it is beautiful!
and WATCH your neighbors THRIVE
as we all become Healthier Together!
Join with us!
First, a great big shout out to our monthly donor family!  As a monthly donor, you are truly a part of our team.  You are among like-minded people who want to support non-profit organizations that seek solutions to address homelessness, hopelessness, food insecurity, hospice care, non-emergent medical transportation and so many other community needs.   
We cannot do WHAT we do without YOU. 
As we step into 2023, we are gathering again, seeing our family and friends, and continuing to adapt to an ever-changing landscape of what our lives will look like this year.  The Superior Health Foundation provides consistent sources of funding for health programs, projects and initiatives that improve health outcomes for all, regardless of what may be happening around us. 
Your monthly charitable gift means we can continue to provide vital funding to this beautiful place we call home, the Upper Peninsula of Michigan. Click here to provide a recurring gift.
Thank you!
Lynn Hill
Community Engagement & Annual Giving Coordinator
"I have been a monthly donor to Superior Health Foundation for years.  With a busy schedule, I really appreciate the convenience of knowing my donation is getting to SHF each month without having to set a reminder.  I'm so thankful to Superior Health Foundation for all the work it does.  I look forward to being a monthly donor in the future so SHF can continue to keep doing all the wonderful things it does for the Upper Peninsula."

Craig Hakala
Parma, MIchigan