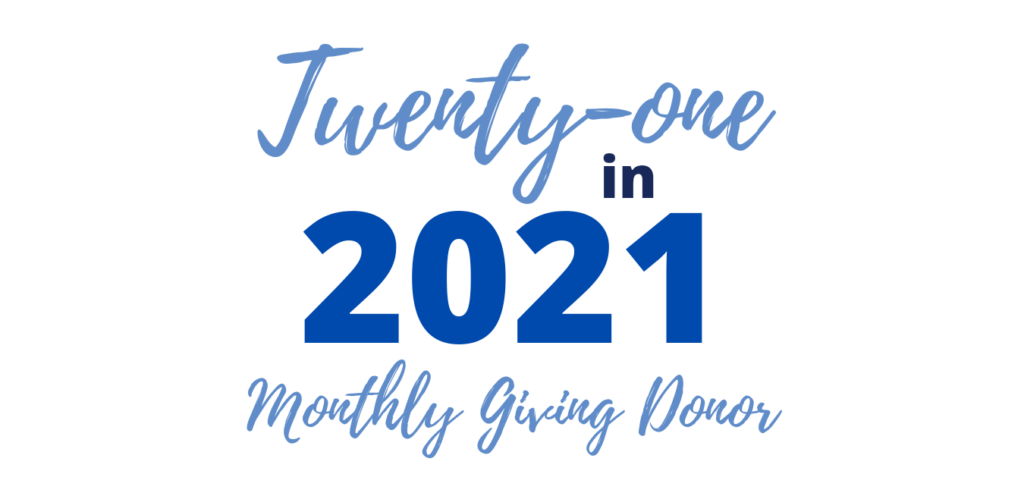 the Upper Peninsula
as healthy as it is beautiful!
and WATCH your neighbors THRIVE
as we all become Healthier Together!
We could hardly wait to share this with you! 
  This past year took us all by surprise, didn't it? For many people, businesses and non-profit organizations, the financial impact was and is still devastating. Without you, the Superior Health Foundation could have never achieved so much. 
  Our entire purpose is to provide grant support to health-centered, non-profits across the Upper Peninsula. Our grants ensure hungry families have healthy food, cancer patients struggling to pay medical costs feel a bit less of the burden, hospice patients find comfort through a visit from a friend, people without transportation can finally make an appointment for much-needed medical attention and so much more.
  There continues to be hope…and that hope is you!
  You have the power to change 2021 for the better!
  Please consider becoming one of 21 new monthly donors in 2021 (21 in '21).  It's easy to join our Superior Health Foundation family! 
  You will immediately receive a special gift from us as a token of our appreciation. Most importantly, you'll receive regular updates about the direct impact your gift is providing in your local community. 
  If you have ANY questions, comments or concerns, please call me, Lynn Hill, directly at 906-399-8696 or email me at lhill@superiorhealthfoundation.org
  The Superior Health Foundation looks forward to hearing from you as we continue to work together to keep the U.P. as healthy as it is beautiful.
  Lynn Hill
  Community Engagement & Annual Giving Coordinator
Joan explains why to Give Monthly
"I have been a monthly donor to Superior Health Foundation for years.  With a busy schedule, I really appreciate the convenience of knowing my donation is getting to SHF each month without having to set a reminder.  I'm so thankful to Superior Health Foundation for all the work it does.  I look forward to being a monthly donor in the future so SHF can continue to keep doing all the wonderful things it does for the Upper Peninsula."

Craig Hakala
Parma, MIchigan