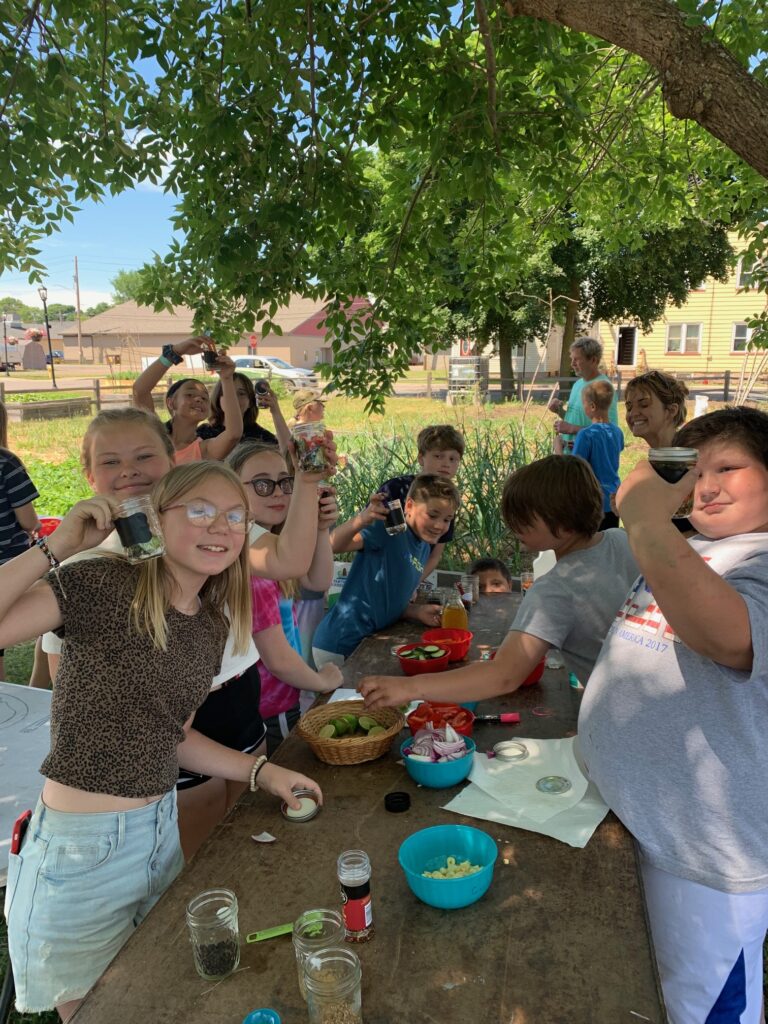 In October 2020, the Superior Health Foundation awarded a $5,000 Fall Grant to Partridge Creek Farm (PCF) in Ishpeming for its Farm-to-School Expansion project.
Students participating in the program learned about how to manufacture compost, involving both science and math in terms of volume and composition, plot design for maximum production, health and nutrition, plant identification and care, soil chemistry, seed saving and related topics. 
Thanks to the Superior Health Foundation grant, Partridge Creek Farm was able to purchase items necessary to winterize and thus expand out compost operations.  Additionally, PCF was able to purchase and install a new, safety compliant, three-bin sink and produce cooler to be able to distribute more fresh produce to the community.
PCF has increased the number of students served in the program weekly and its access to healthy produce by almost 300 percent, from 20 students last fall to 72 students this fall.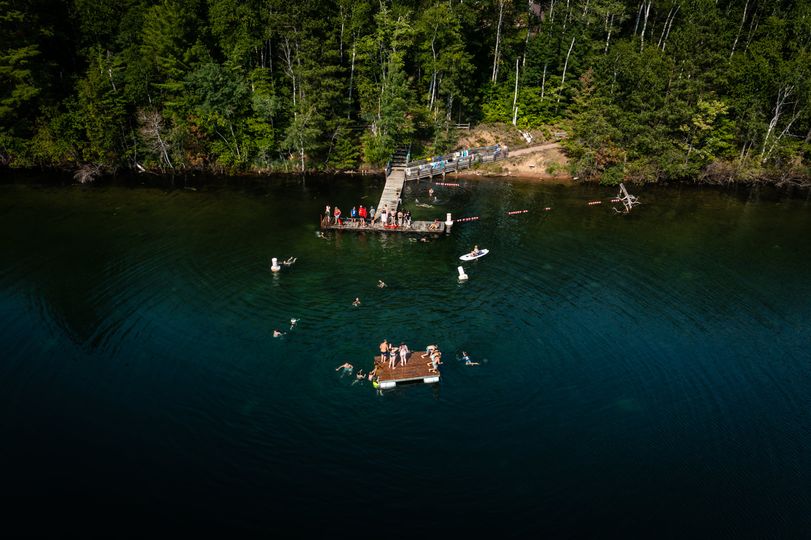 Camp UPeninsulin wrapped up its camp for children with Type-1 diabetes over the weekend at Clear Lake. The camp was a tremendous success.
According to Krysti Ostermeyer, the camp welcomed 37 children, with seven counselors and five junior counselors helping. In addition, there were six doctors on hand, including a pediatric endocrinologist, two pediatric endocrine fellows and three family medicine residents
Throughout the week, five nurses and two dietitians rotated to ensure medical help was on hand.
The Superior Health Foundation is so thankful and excited to see the camp was so successful.  SHF committed more than $5,200 in funding to Camp UPeninsulin at its golf outing in June. We think it was an incredible cause and the success of the camp certainly proved that.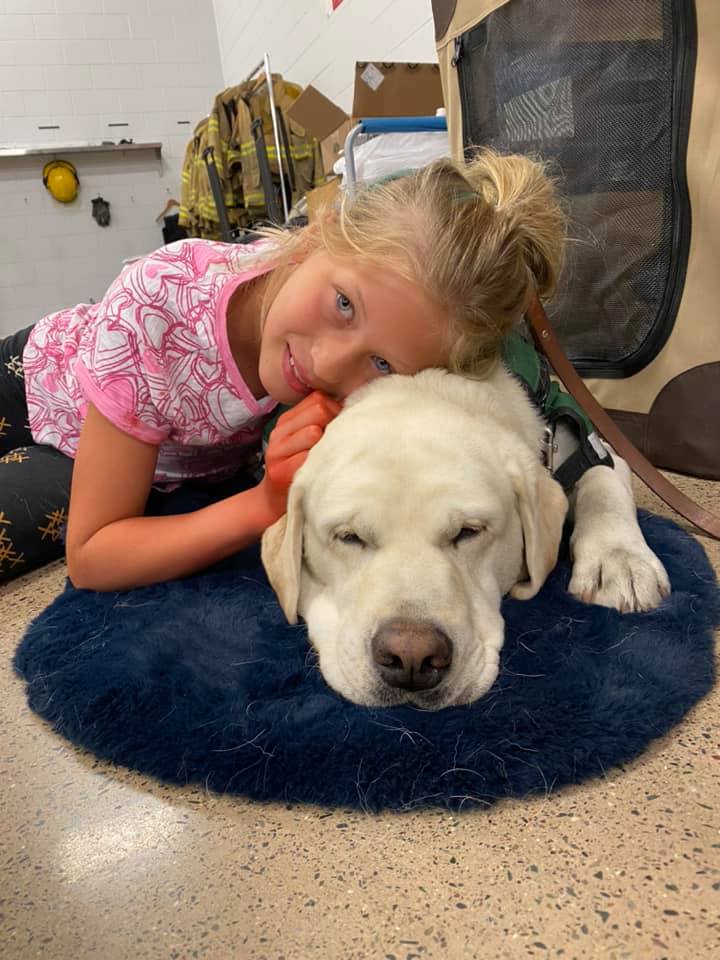 Imagine, if you will, a mass casualty incident aboard one of the Pictured Rocks Tour boats. More than 40 people are injured, 10 die.
That was the challenge facing multiple agencies in the Operation Superior Shield full-scale exercise held June 16-17 in Munising.
Coordinated by the United States Coast Guard as part of its ongoing disaster planning, HOPE Animal Assisted Crisis Response — funded by a charitable gift from the Superior Health Foundation — was among the first agencies called upon to deploy.
The first day focused on the initial response to the injured and the stabilization of the scene aboard the tour boat. Then, local responding agencies, including the Alger County Sheriff's Department, Michigan State Police, Munising Fire Department and others, responded to the Emergency Operations Center in the Munising Fire Department.
Four HOPE canine teams and one team leader, plus HOPE's Regional Manager and HOPE's President as observes and evaluators, were part of that local response.
HOPE's Mission is to provide comfort and encouragement through animal-assisted support to individuals affected by crises and disasters. Deploying to the EOC, HOPE canines gave a much-needed respite to the first responders.
Once the scene was stabilized, the "play" was suspended for the day. "Play" resumed early on Thursday morning. "Victims" were made up with realistic injuries and lots of blood. The rescue boats brought in mannequins with numbers that corresponded to the on-shore role players. As each mannequin was removed from the boat, the role player took its place and was treated accordingly. Two HOPE canine teams were assigned to the triage area and gave support to victims while they waited for an ambulance.
Since this was an operation that could not normally be handled by local agencies, the United States Coast Guard then established an Incident Command Post (ICP) following protocols established post-911.
Two HOPE teams deployed to the ICP. Again, the canines gave support to those in the ICP.
Everyone involved appreciated having the HOPE dogs on the scene. HOPE wishes to thank the Superior Health Foundation for its ongoing support of our mission.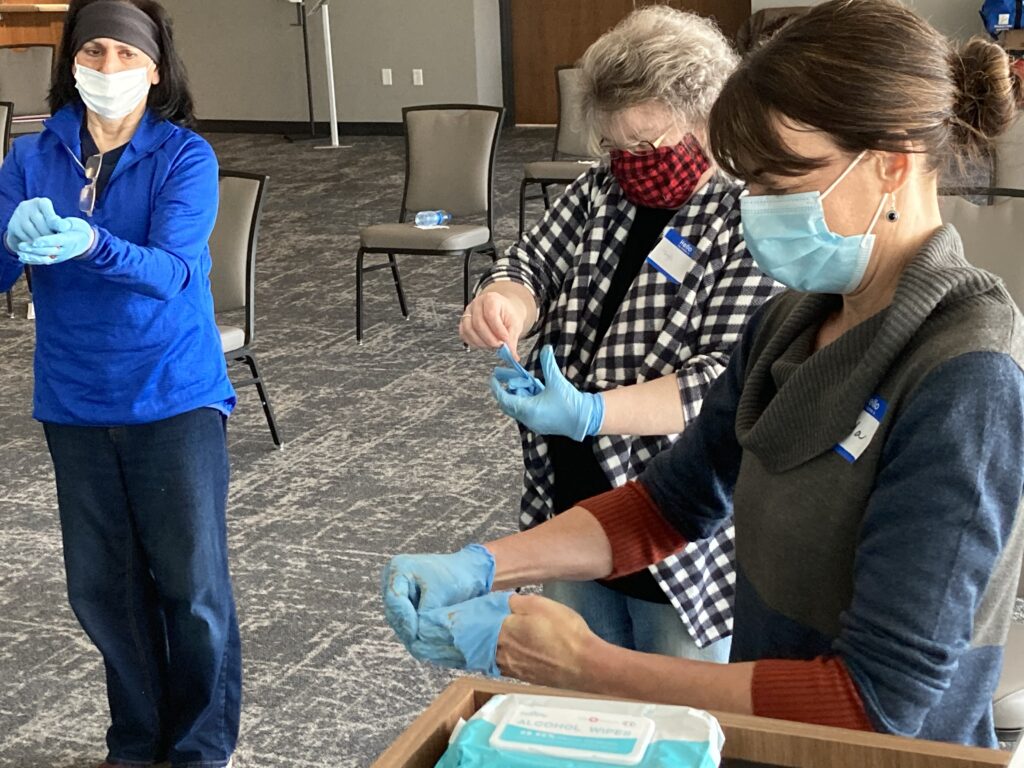 In Spring 2020, the Superior Health Foundation awarded The Caregiver Incentive Project (CIP) a $26,315.97 grant for the CIP Caregiver Academy – New In-home Caregiver training program.
To increase the number of qualified in-home caregivers, the Caregiver Incentive Project is working to improve training and incentives for caregivers as well as advocate for changes in caregiver pay and recognition as a recognized career path.  This pilot training program is initially directed toward new, in-home caregivers with plans to expand the program to cover all direct care settings following the end of the pilot project.
In addition, CIP also plans to develop Level II and III training modules for seasoned direct care workers as part of the Caregiver Academy.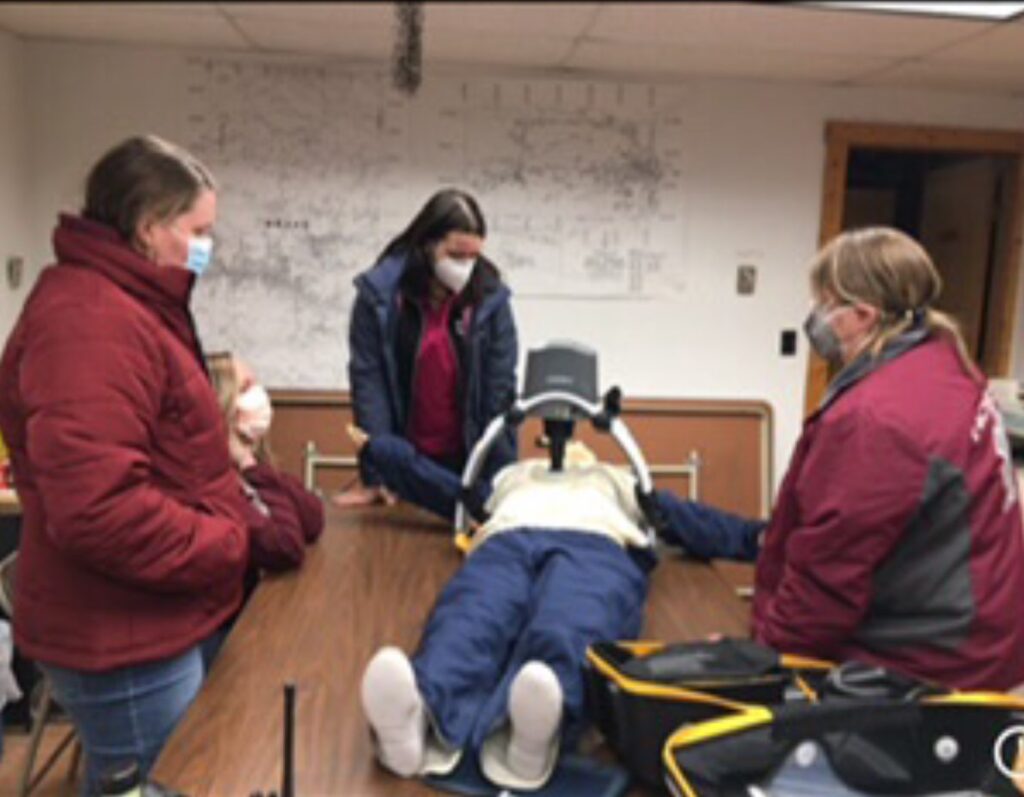 In August, the Superior Health Foundation awarded Tri Township Ambulance Authority in Foster City a $2,500 equipment grant for the purchase of a compression arm.  The compression arm helps with CPR when they are called to a patient who needs lifesaving interventions.  Humans cannot perform proper CPR while an ambulance is moving, but the compression arm can. 
Tri Township Ambulance Authority was able to use the compression arm the first week it had it when they were called to a home for an unresponsive person.  Because the Authority had the compression arm, the EMS team was able to focus on treating the patient in other ways instead of needing multiple providers to step in and take over compressions.  Unfortunately, the patient did not survive, but because of the compression arm, their organs were able to be donated, helping numerous other people.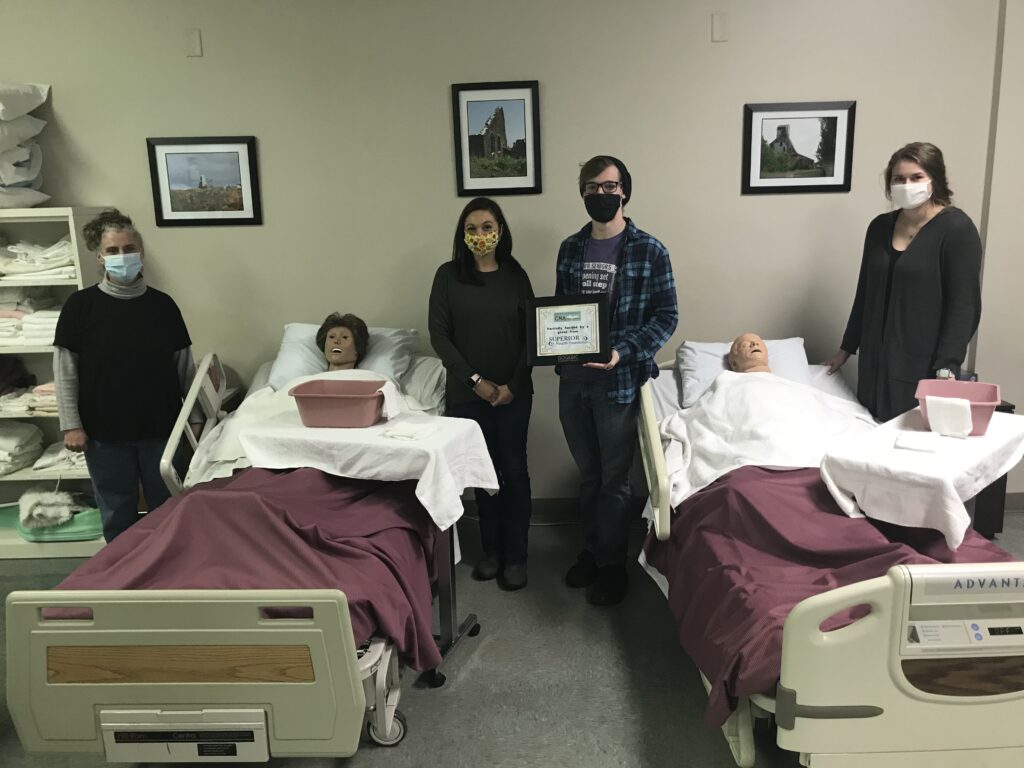 In June 2020, the Superior Health Foundation awarded Gogebic Community College in Ironwood a $2,500 Equipment Fund grant to purchase manikins for the UP Certified Nurses Aides (CNA) Academy.  The goals of the program were to hire a permanent trainer with dedicated space and equipment to provide training, create multiple entry points throughout the year with a dependable training schedule, hold multiple classes throughout the year providing up to 190 training seats, stabilize the pipeline of applicants and build collaboration with regional employers to solve talent recruit concerns related to CNA applicants.
So far, a permanent trainer has been hired and oriented to the role. A bed, PPE, sink, training manikin and incidentals have been purchased. Three regional employers have purchased training seats through the academy, and six training sessions were offered to the community between May and December 2020. Variable training schedules (afternoon, evening and weekends) have been offered to meet the needs of the different demographic groups being served.
The equipment provided training stations that allowed students to practice skills prior to clinical practice. The talent pipeline is beginning to stabilize despite significant limitations from the pandemic: 46 students have either completed the program or are currently enrolled, and 35 applicants are working to satisfy the requirements to enroll in the course.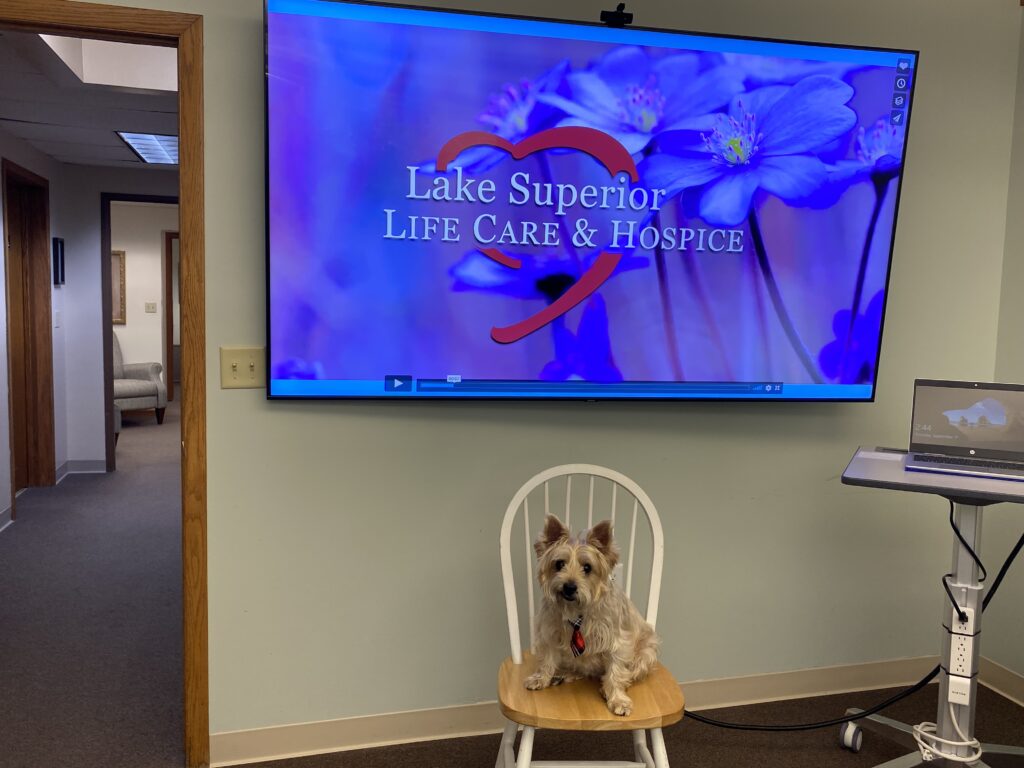 In May, the Superior Health Foundation awarded a $2,500 Equipment Fund grant to Lake Superior Life Care & Hospice for the purchase of a television and four iPads for its telehealth project for Adult Day Services and Hospice.  It now coordinates daily ZOOM meetings with patients in nursing homes, assisted living facilities and homes using iPads. It also facilitated ZOOM activity programming for Adult Day Services participants, and offers monthly grief groups, outreach presentations and care conferences using the technology.
Through this grant, it was able to continue to serve the very vulnerable Adult Day Services population by conducting twice weekly Zoom activity meetings. The participants would smile and sing, play bingo and tell stores. They were so happy to be able to see their friends' faces who they missed seeing in the ADS classroom. Overall, 50 activity sessions were held with an average of six participants at each meeting.
In addition, using technology for the hospice patients has proven to be very helpful for the Lake Superior Life Care & Hospice community, particularly in light of the visitor restrictions in facilities. It has placed iPads in facilities so staff can coordinate visits with families and for staff to check in and coordinate care. Families have been very grateful to be able to see their loved-ones faces since they have not been able to have access in the skilled nursing facilities for nearly nine months.
To date, it has facilitated nearly 300 telehealth visits thanks to the support for the technology purchased through this grant.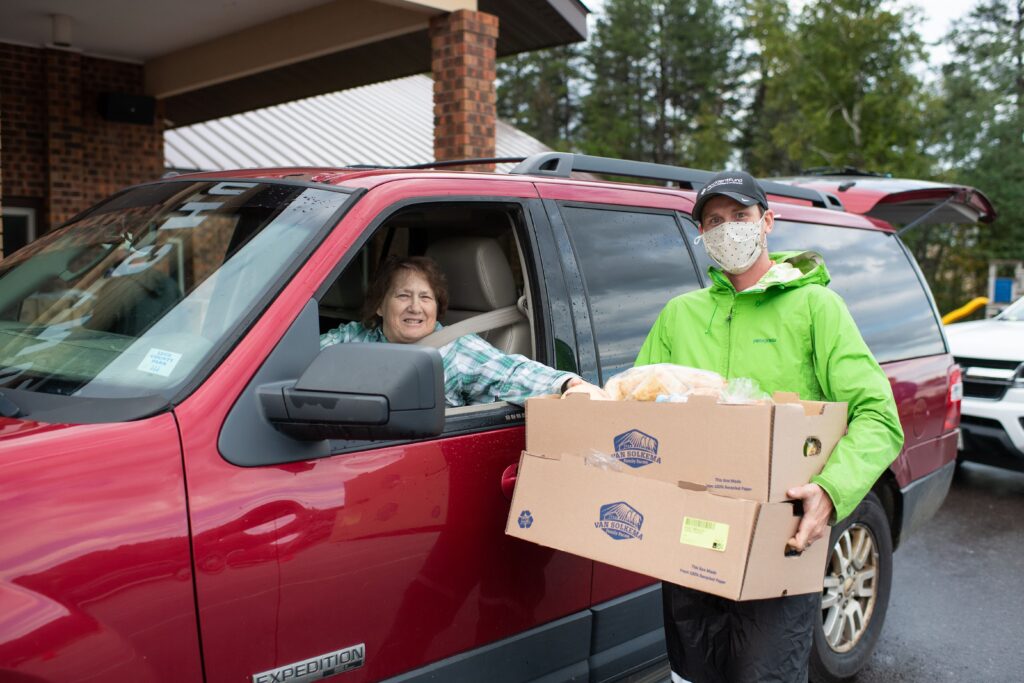 In Fall 2019, the Superior Health Foundation awarded a $15,000 grant to Feeding America for its  mobile food pantry distribution program.  In total, Feeding America hosted 89 mobile food pantries in the U.P.'s nine eastern most counties and delivered 1,600,727 pounds of food, equivalent to 1,333,939 meals.  he amount of food distributed greatly exceeded its projections. This disparity is primarily a result of the COVID-19 crisis and its impacts on the food bank's programs. 
Feeding America used Superior Health Foundation's grant to fund four distributions. Delta, Marquette, Menominee and Schoolcraft Counties each received one grant-funded distribution. The distributions delivered a total of 69,596 pounds of food, equivalent to 57,997 meals. Much of the food distributed consisted of nutritious items; 62.9 percent was produce, 23.7 percent was dairy and 2.9 percent was protein. Distributions funded by Superior Health Foundation served a total of 2,745 individuals across 1,203 families.
The program not only met recipients' immediate needs for food assistance but also reduced their chances of experiencing a variety of nutrition-related ailments – such as diabetes, hypertension and obesity – by providing them with a source of nutritious food. The mitigation of these conditions could lessen recipients' healthcare costs and therefore place them in a better financial position to avoid food insecurity in the future.
Additionally, the estimated retail value of the food distributed with the help of Superior Health Foundation is $158,678.88. By providing food at no cost to attendees, the program enabled recipients to allocate scarce financial resources to other necessities and become even more financially secure.
We are proud to support Feeding America!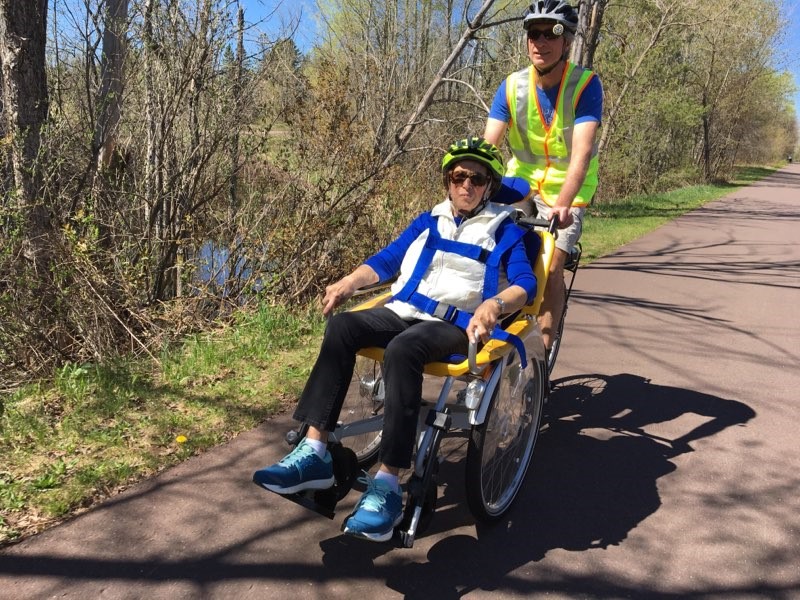 In Spring 2019, the Superior Health Foundation awarded a $4,995 Spring Grant to Gogebic Range Health Foundation in Ironwood for the purchase of a Duet Wheelchair Power Assist Bicycle to expand the capacity of the Iron Belle Wheelers. The Iron Belle Wheelers is a volunteer-run program which provides access to the Iron Belle Trail by offering bicycle rides to individuals — who cannot ride a bicycle independently — on a power-assisted bike with wheel chair attachment.
The Iron Belle Wheelers continue to offer rides at various locations, spreading awareness through attending community events and working with community organizations and agencies. The Iron Belle Wheelers also continue to expand the number of operators by offering training two times per year. 
In addition to the training offered, the Iron Belle Wheelers have trained the staff at the Gogebic Medical Care Center where there is the greatest demand for rides. The Iron Belle Wheelers offer rides at three main locations: Ironwood Depot Park, Gogebic Medical Care center and at the Wakefield Sunday Lake Park.