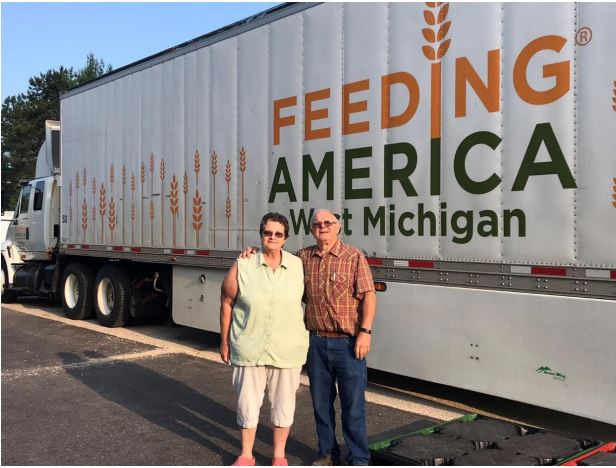 In Fall 2018, the Superior Health Foundation awarded Feeding America West Michigan a $21,456 large grant for the U.P. Mobiles program. From September 2018 through August 2019, 86 mobile food pantries were held in the U.P., providing 1,244,787 pounds of food for neighbors in need.
The SHF grant paid for eight of the mobile pantries that provided 130,002 pounds of food at five locations, which is the equivalent of 108,335 meals! Of this food, 57.7 percent was produce, 18.6 percent dairy and 10.5 percent protein.
The mobile pantries provided food to 2,299 non-discrete families comprised of 5,672 individuals. Of these individuals, 26.8 percent were children, 26.1 percent were seniors and 3.8 percent were veterans.
Feeding America West Michigan provides a wonderful service and SHF is blessed to support its initiatives to provide healthy food for those in need.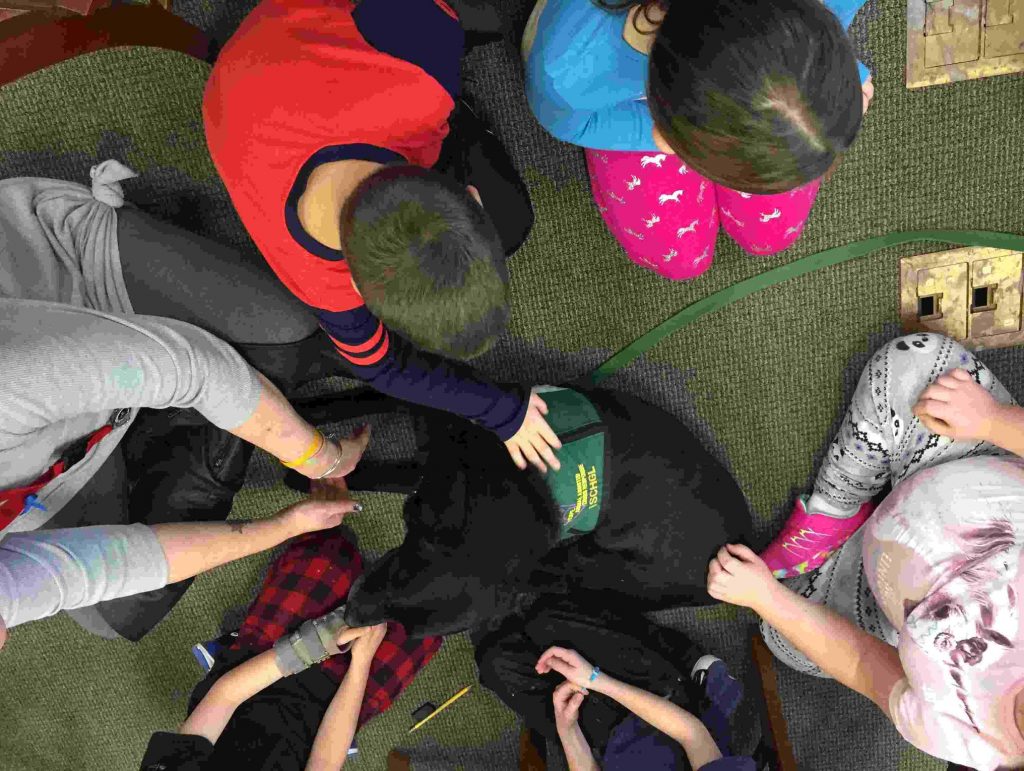 Five Hope Animal Assisted Crisis Response teams were available at the Joseph K. Lumsden Bahweting Anishnabe School (K-8) and Lincoln Elementary in Sault Ste. Marie. SHF has provided funding over the past several years to assure these highly trained dogs are available to provide comfort in times of stress and need. We're happy to support!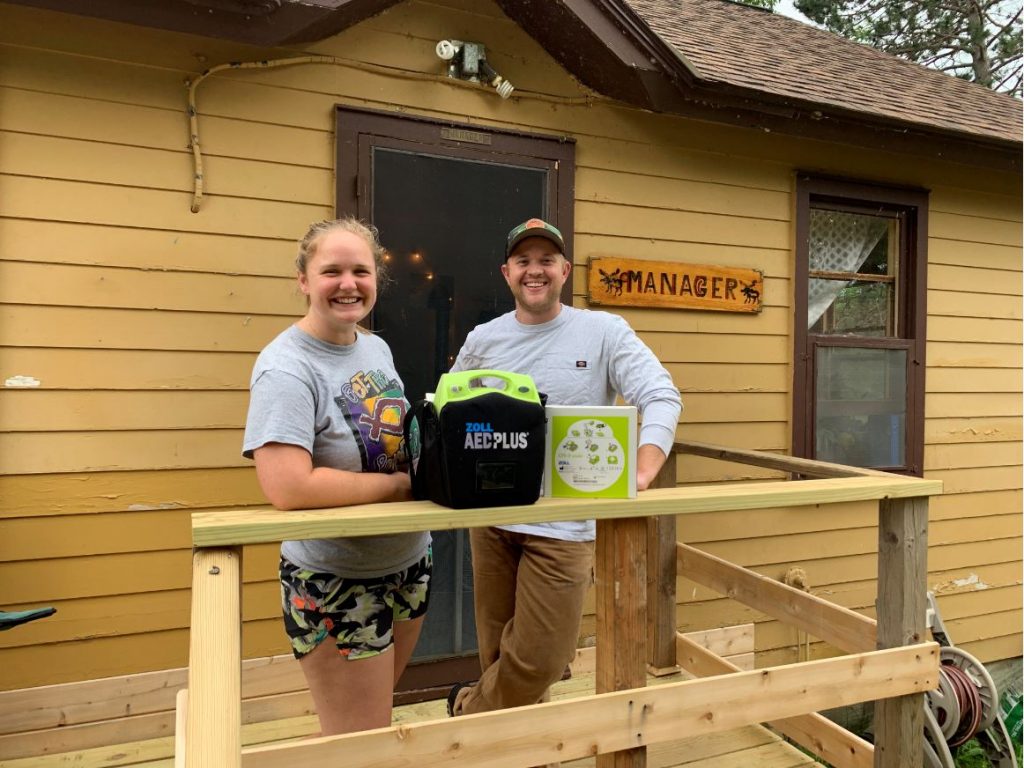 In July 2019, the Superior Health Foundation awarded the Presbytery Point Camp and Conference Center on Lake Michigamme a $1,195 mini-grant to purchase EpiPens and AED pads for the camping season. It was able to purchase 2-packs of Adult and Pediatric EpiPens that should carry them through the next couple of years. 
Having EpiPens allowed the camp and conference center to provide a full camp offering to children from across the Upper Peninsula and Northern Lower Michigan. Having a ready-to-use AED allows them to provide a safe camping atmosphere for their campers.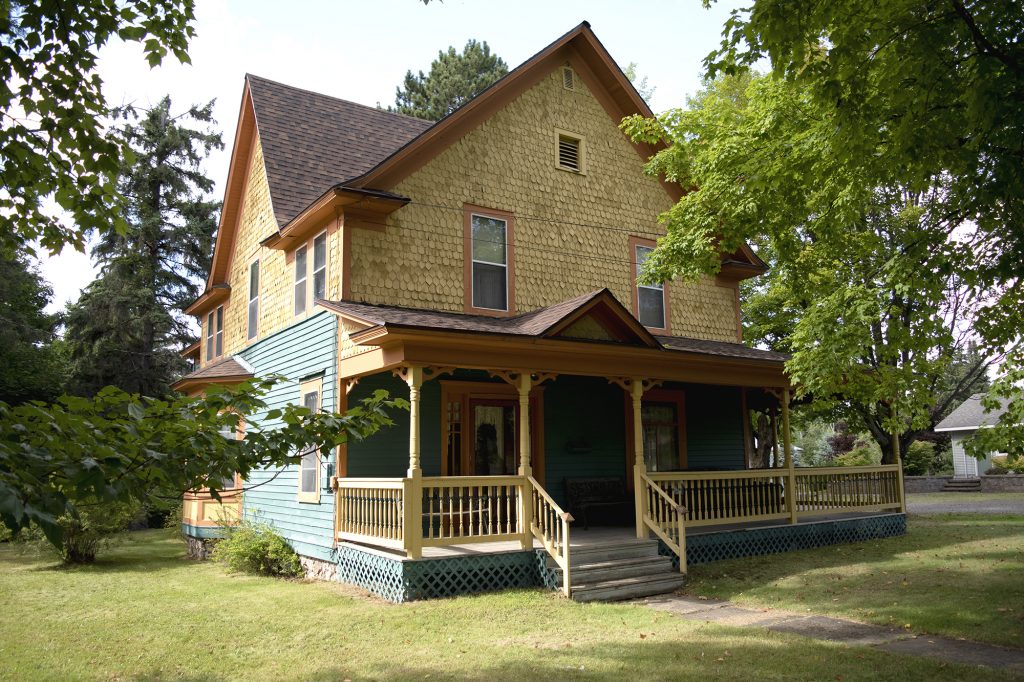 In Fall 2018, the Superior Health Foundation awarded Great Lakes Recovery Centers a $44,000 proactive grant for its Recovery Housing project.
Our grant went to fund two-thirds of the Baraga piece of their overall project. The Recovery Housing Project plans and implements recovery housing facilities in several communities including Baraga, Marquette and Sault Ste. Marie. Recovery housing is an essential piece needed to maintain and grow sobriety.
Our grant allowed Great Lakes Recovery Centers to purchase a home in Baraga County (L'Anse) to establish a recovery residence there. This will provide housing for six to eight women, and there is also a room that will allow children to stay with their mother.
Outpatient therapy and group sessions are also held there. It is anticipated that this home will be ready for residents this month!
SHF is honored to help support this project! Thank you Greg Toutant and GLRC team for all the wonderful work you do across the Upper Peninsula!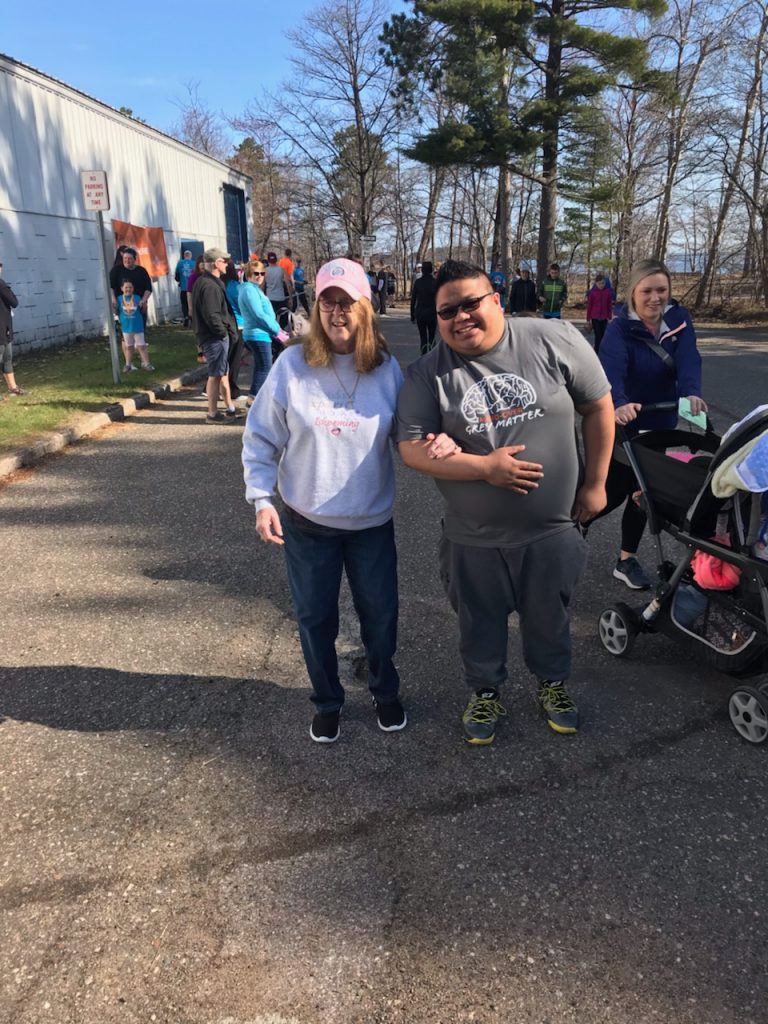 In April 2019, the Superior Health Foundation awarded a $2,500 mini-grant to the Upper Michigan Brain Tumor Center for its SUMBTC Chemocare basket program 2018-2019. The Students for the Upper Michigan Brain Tumor Center recognize that people undergoing chemotherapy and radiation treatment for cancer have a difficult time enjoying experiences in their lives due to the harsh effects of these treatments.
Seeing a chance to help in another way, it became a new goal to try and bring as much joy as they could into the lives of cancer patients. With this in mind, the students initiated the ChemoCare basket program. The baskets are turned over to nurses in the oncology department. Baskets include Huron Mountain Bakery Gift Certificates, water bottles, spa gift certificates, movie gift cards, meditation color books, colored pencils, puzzle books and a cookbook.
We're proud to support this project!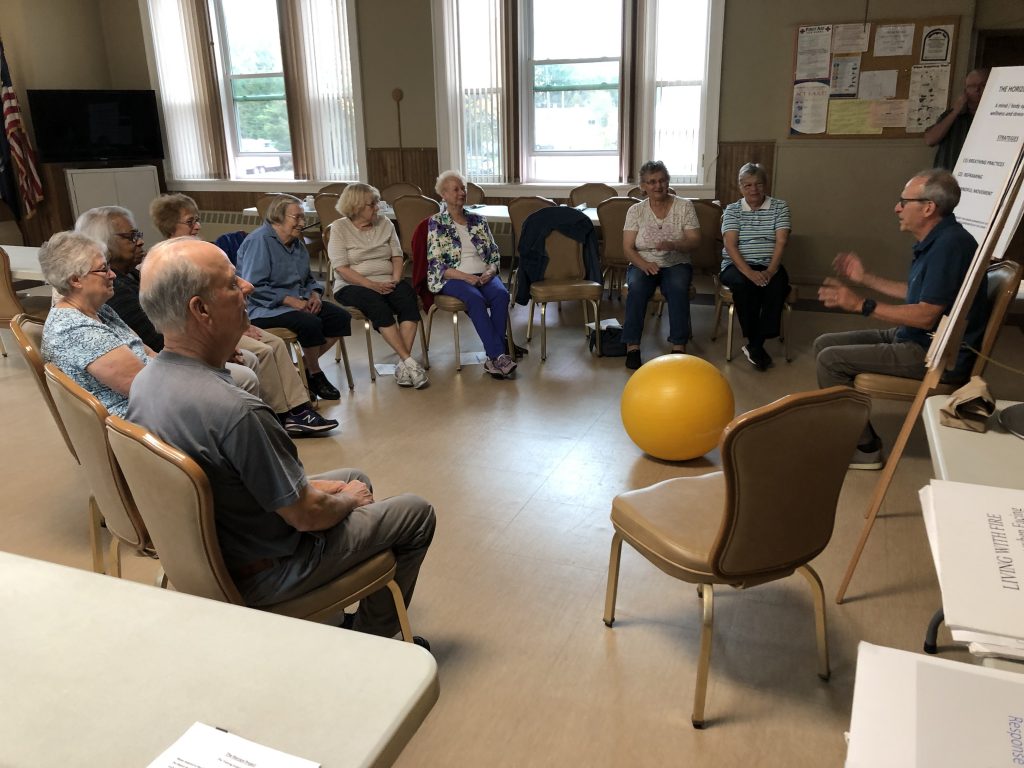 In Spring 2019, the Superior Health Foundation awarded a $15,640 large grant to Cedar Tree Institute for its Horizon Project.
This project has four goals: 1) Provide awareness and education of mind/body relaxation techniques; 2) Teach four specific mind/body relaxation techniques to seniors; 3) Reduce stress levels of seniors; and 4) Increase healthy decision-making among seniors.
The Horizons Project has successfully completed nine mind/body workshops at senior centers in Ishpeming, Gwinn and Marquette – presenting to 135 participants. Participant surveys were conducted, and as a result of the workshops, increases were shown in the number of people who said their mind feels at ease, they know techniques for managing stress, they're aware of their breathing and they're experiencing no pain. And, last but not least, they feel hopeful.
Feedback from participants has been overwhelmingly positive.
SHF is proud to support this initiative and believes strongly that it can be replicated with other groups.