Dr. Dan Arnold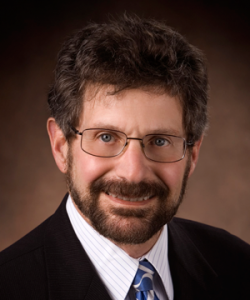 President
Dr. Dan Arnold is a semi-retired medical oncologist. He practiced in Marquette for more than 30 years. He previously served as Chief of Staff of Marquette General Hospital, President of Congregation Beth Sholom in Ishpeming, and as Chair of the Marquette General Foundation.
He is past president of the Board of Directors of the Marquette General Foundation and the Board of Trustees of the Marquette Symphony Orchestra. "Few of us appreciate how much in life is not completely paid for by user fees and taxes, whether it be the public library, symphony music, or medical care," Dr. Arnold said. "It is the obligation of all of us to contribute to the limits of our abilities to make sure that these services remain available to all the residents of our communities."
---
Sara Giles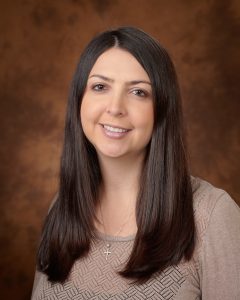 Vice President
Currently the marketing director of Schoolcraft Memorial Hospital (SMH) and member of the Senior Leadership Team in Manistique, Sara is a native of Canada. She is an honors graduate in psychology and criminology at the University of Western Ontario.
At SMH, Sara is responsible for all internal/external marketing material and designs/manages digital and print campaigns for advertising, social media, annual reports, fundraising efforts and press releases. She's passionate about event planning and coordinates the annual Schoolcraft County Health Fair and Festival of Trees celebrations.  In addition, she works closely with the fund development department to promote giving campaigns while overseeing the Greeter Volunteer Program at the hospital.  
Sara actively gives of her time in the community. She currently serves as vice-chair on the St. Francis de Sales Catholic Elementary School Board of Directors; sits on the Schoolcraft County Planning Body; serves on the Schoolcraft County Communities that Care group and serves on the mental health task force for Delta Schoolcraft Intermediate School District.
Sara lives in Manistique with her family.  She is a world traveler and enjoys living in the Upper Peninsula. In her spare time, she enjoys camping, exploring new beaches, fishing for salmon and spending time with her family.
---
Kara Katona, CPA

Secretary/Treasurer
Kara is a partner in the CPA firm of Makela, Toutant, Hill, Nardi & Katona, P.C., in Marquette.  A Marquette native, Kara graduated summa cum laude from Northern Michigan University in 2005 with a bachelor's degree in accounting/computer information systems.
Kara is active in the community. She currently serves on the Board of Directors of the United Way of Marquette County, is a member of the Marquette Noon Kiwanis and the Economic Club of Marquette County, and is active in her church.  Kara is a 2013 graduate of the Lake Superior Leadership Academy.
In her spare time, Kara enjoys traveling, reading and boating.  She resides in Negaunee Township with her husband, Chris.
---
Fredi De Yampert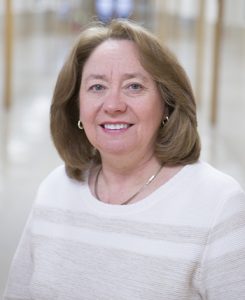 Director
Fredi De Yampert currently serves as the vice president of academic affairs and dean of the college of health sciences at Finlandia University. She acts as the chief academic officer for two colleges and two schools within the university. Earlier in her career at Finlandia, De Yampert worked as chair of the nursing department and was a program chair and professor in the department of nursing. Prior to coming to Finlandia, among a number of other nursing roles, she worked as a clinical instructor at Suomi College.
De Yampert earned a PhD in Education from Capella University in Minneapolis, MN.,
with a major in leadership for higher education. She owns a master of science degree in
nursing and nursing education from Saint Joseph's Collee in Standish, ME., and a
bachelor of science in nursing from the University of Texas at El Paso.
Away from work, De Yampert enjoys spending time with her family, cooking and
traveling. the U.P."
---
Dr. Bryan Dixon

Director
Dr. Bryan Dixon is a partner at Advanced Center for Orthopedics. A native of Fairbanks, Alaska, Dr. Dixon received his bachelor's degree in philosophy at Montana State University before going on to complete his medical degree at Michigan State University in East Lansing, Mich., and his family medicine residency at the former-Marquette General Health System.
Following his residency, Dr. Dixon underwent a fellowship in sports medicine at South Bend Sports Medicine Fellowship in South Bend, Ind.
Dr. Dixon also serves as a clinical assistant professor in the Department of Family Medicine at MSU and in the Athletic Training Program at Northern Michigan University. He's a team physician and Medical Director for the United States Olympic Education Center, as well as assistant team physician for NMU.
In his free time, he enjoys spending time with his family and being outdoors.
"I'm excited to join the SHF board," Dr. Dixon said. "Over the last several years, I've had the opportunity to interact with different aspects of the Foundation and I've been impressed by the values that drive the organization.
"Throughout the organization. I have witnessed a passion for the mission, compassion for the people of the region and responsible stewardship of assets. I look forward to upholding these values and being a part of the team."
---
Joan Haara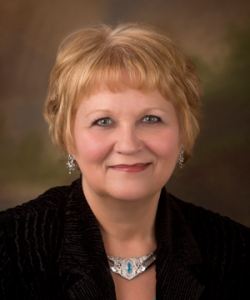 Director
Joan Haara of Michigamme is a retired registered nurse. In her career, Haara served as director of resident services at the former Woodland Assisted Living Facility; was quality assurance director, risk manager and infection control officer at Bell Hospital; and is active with community advisory boards, such as the Commission on Aging. She holds a bachelor's degree in nursing from NMU.
Earlier in her career, she worked as an RN on the pediatrics and medical surgical unit floors.In retirement, Haara has remained very active on the RSVP Advisory Board, the Commission on Aging Advisory Board and the Michigamme Downtown Development Advisory Board. "Although I have always committed time to helping my community through involvement on several various boards and organizations, I strongly believe that retirement should be a continuing time of 'giving back' to the community by providing insight as to the many healthcare needs I observed during my nursing career," Haara said. "I love the diversity and integrity of the SHF Board Directors' backgrounds and their wealth of knowledge, expertise and experience. I'm honored to have been asked to join this amazing group of talented SHF Board members, and the wonderful and hard-working SHF staff. I look forward to helping Superior Health Foundation grow and become a proactive beacon in assisting non-profit organizations throughout the U.P. improve the health for its citizens."
Haara's hobbies include jewelry design, antique hunting, nature hiking and traveling.
An avid photographer, Haara has won several photography contests locally and nationally. She resides in Michigamme with her husband, Paul, and has two grown daughters.
---
David Jahn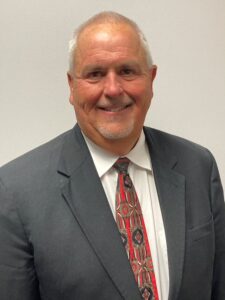 Director
Jahn, a native of the Upper Peninsula, worked for more than 40 years in healthcare.
He served as president and chief executive officer at War Memorial Hospital for 17 years
until retiring this past summer. Under his leadership, War Memorial Hospital
successfully underwent a $8 million radiology addition, added a new 30,000 square foot
rehab department, built a 40,000 square foot medical office building and constructed a
20-bed inpatient psychiatric facility. He helped improve its financial performance from a $1 million loss in the first year to a consistent $1 million profit for the last six years of his tenure.
Prior to joining War Memorial, Jahn worked as the vice president of marketing at the
MHA Insurance Company in Lansing. Earlier in his career, he was employed for 22
years as chief executive officer and chief financial officer at Schoolcraft Memorial
Hospital in Manistique. There, he helped play a role in converting the hospital to a
critical access hospital to gain increased Medicare/Medicaid reimbursement.
Jahn earned a master's degree in business administration from Lake Superior State
University and holds a bachelor of science degree in business
administration/accounting from Michigan Tech University.
In his free time, Jahn enjoy golfing, traveling and spending time with his family.
---
Traci Johnson

Director
Traci  Johnson of Foster City joined the Superior Health Foundation Board of Directors at its March 2022 meeting. She will represent Dickinson County.
A prevention service's supervisor with Great Lakes Recovery Centers in Iron Mountain, Johnson oversees prevention services in seven counties and provides substance use disorder prevention services. In her role, she counsels individuals, groups, families or communities regarding issues including mental health, poverty, unemployment, substance abuse, physical abuse, rehabilitation, social adjustment, childcare and medical care.
Johnson holds a number of certifications, including prevention specialist and crisis intervention stress management. In addition, she is a mental health first aid, American Red Cross and human traffic presenter instructor. Johnson has a strong background in grant writing and state prevention programming.
An active community member, Johnson is a member of the Dickinson County Sheriff's Victim Service Unit and the Southern Upper Peninsula Crisis Response Team. She has volunteered for a local ambulance service for more than 25 years.
Johnson and her husband Kevin have two grown children and two grandchildren.
Away from work, she enjoys sight-seeing, reading about old local history, oil painting, crafting, fishing, camping and spending time with her family.
"Being a part of the Superior Health Foundation Board of Directors will give me an opportunity to learn and grow as a person," Johnson said. "I hope to play a role in expanding resources and raising awareness of the Superior Health Foundation in the communities I live and work in. Making a difference has been one of my life's missions. My mantra is to stay humble and be kind."
---
Meghan Lane

Director
Meghan Lane of Wakefield joined the SHF board of directors at its January meeting. She will represent Gogebic County and the western Upper Peninsula. 
Currently the director of the Great Start Collaborative and Early Childhood Specialist for the Gogebic Ontonagon Intermediate School District, Lane oversees the parent liaisons and the Great Start Collaborative for both counties to ensure that every child is born healthy and is developmentally on track from birth to 8 years of age. 
She also serves as the cheerleading advisor for the Wakefield-Marenisco School District. 
A Wakefield native, Lane earned a master's degree in early childhood studies: administration, management and leadership from Walden University in 2020. She holds a bachelor's degree in media production and new technology from Northern Michigan University. 
"It's an honor to join the board of directors of this great organization – the Superior Health Foundation," Lane said. "Its mission and vision align with my profession, as well as my personal beliefs to help promote health awareness throughout our communities in the Upper Peninsula."
Away from work, Lane enjoys snowshoeing, going to country music concerts, spending time with her family, going to the beach and traveling.
Lane and her husband Mark, the principal and athletic director at Wakefield High School, live in Wakefield. They are parents to three boys. 
---
Tyler LaPlaunt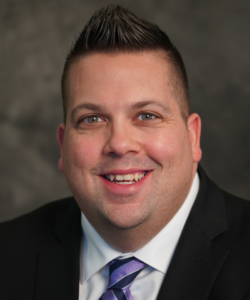 Director
A citizen of the Sault Ste. Marie Tribe of Chippewa Indians, Tyler LaPlaunt serves as the assistant director of Upper Peninsula Health Care Solutions in Marquette.
LaPlaunt owns a bachelor's degree in management of health and fitness from Northern Michigan University and earned a master's degree in exercise physiology at NMU.
LaPlaunt brings a wealth of health experience to the SHF board of directors and has more than 10 years of management experience as an employee of a corporation and small business owner. He has undergone numerous trainings on customer service, report writing, facilitation, and building policy and procedure.
Earlier in his career, LaPlaunt worked as community health educator for the Sault Ste. Marie Tribe of Chippewa Indians, was an adjunct/special instructor at NMU and was a fitness professional at YMCA of Marquette County.
He also serves on the University of Michigan/Michigan Department of Health and Human Services and sits on the National Institutes of Health Tribal Advisory Committee.
I strive to better the lives of all American Indian and Alaska Native people through my work and advocacy as a Tribal citizen public health professional and educator," LaPlaunt said. "I wanted to get further involved with helping to improve the health and well-being of our community for all people and ensure that every voice is heard. The Superior Health Foundation does a fantastic job of helping support and fund regional ideas and organizations."
In his spare time, LaPlaunt enjoys reading, biking, lifting weights and getting outdoors in nature either to relax and enjoy our beautiful U.P. natural environment along the shores of Lake Superior or going for hikes/nature walks with his daughter.
---
John Marshall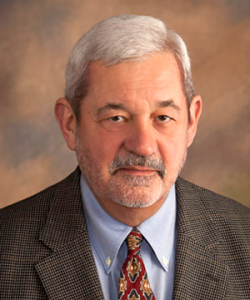 John Marshall graduated from Michigan Tech in 1968 with a degree in civil engineering. He joined Kennecott Copper after graduation, working as a pit operations engineer in Salt Lake City until 1973. Then, he took a similar position with Cleveland-Cliffs.
Over 30 years, John held several management assignments with Cleveland-Cliffs and the company's operations in and around Ishpeming, Michigan. He held management positions at the Republic Mine, spent eight years as senior staff engineer in the corporate office in Cleveland, transferred back to Michigan in 1983 as manager of human resources in Michigan, managed Cliffs Electric Service, was general superintendent at the Empire Mine, and was general superintendent at the Tilden Mine. In 1993, he was named president and general manager of the Lake Superior & Ishpeming Railroad, a subsidiary of Cleveland-Cliffs and served in that position until his retirement on November 30, 2003. He went back to work in March of 2004 as President of Superior Extrusion, an aluminum extrusion plant located on the former K.I. Sawyer Air Base in Gwinn, MI. When his wife Donna elected to retire from NMU where she taught in the College of Nursing in August 2005, he joined her in retirement.
John has a long history of community service. He served eight years on the Michigan Tech Alumni Association Board of Directors, including two as president. He was a longtime executive board member of the Hiawathaland Boy Scout Council; he served as a leadership committee member of the Marquette County United Way for the past 24 years; he has been a member for 15 years and is past Chairman of the Board of the Lake Superior Community Partnership that is Marquette County's Economic and Community Development Organization; and he served a nine-year term on the board of the Marquette County Community Foundation.
He currently serves on the Economic Development Corporation Board, the Marquette County Solid Waste Authority Board and on the Board of Directors of Range Financial Corporation and Range Bank NA. He has been an officer and board member of Operation Action UP for the past 20 years.
He was elected to Michigan Tech's Civil and Environmental Engineering Distinguished Alumni Academy in 1994. He also served on the presidential search committee in 1990-91. He and his wife, Donna, have a grown daughter and two grandchildren and live on Lake Superior in Marquette.
---
Carolyn Severson

Director
Carolyn Severson joined the Marquette General Foundation Board in 2007-2009, when she served as Chief Volunteer Officer as a part of that position. She remained on the Marquette General Foundation Board of Directors until the next Chief Volunteer Officer was elected. Later, she returned to the Marquette General Foundation Board at the pleasure of another Chief Volunteer Officer. She was serving on the Marquette General Foundation Board when the conversion to the Superior Health Foundation occurred. Severson served on the Michigan Association of Healthcare Advocates Board as Vendor Coordinator, 2009-2011, and as Conference Coordinator, 2011-2013.
She has served on the Hospitality House of the Upper Peninsula (Beacon House) Board from 2007 until the present.
When the Seversons moved to Marquette in 1993, the original Beacon House was one of the first places that she volunteered along with Bothwell Middle School and the First Presbyterian Church.Severson joined the India Benton Lesser Foundation in 2011 at the request of her first cousin. She continues to enjoy her service to this family foundation. She has been honored to be a member and to hold many offices of Chapter ES of the P. E. O. Sisterhood, which is an organization that promotes the education of women. When her husband retired from Pioneer Surgical Technology, they built on to their camp and moved to Republic Township where they enjoy winter and summer activities in this pristine area. Steve (Burns, III) and Carolyn have a grown son, Burns, IV, who lives in Marquette. Severson attended Georgia College and State University while it was still Georgia College receiving her Masters of Business Administration – Management in 1974 and her bachelor's degree in home economics – fashion marketing in 1973.
Her work experience includes working as a Production Planning Specialist for Baxter Travenol in Deerfield, Ill., and as Production Planning Manager for the Valway Plant, in LaGrange, Ga. "It is an honor to serve on the Finance and Audit Committee, on the Grants Committee and on the Superior Health Foundation Board," Severson said. "Everyone associated with the Superior Health Foundation is committed to making our world a better place."
---
Angela Victorson

Director
Angela Victorson is a home mortgage consultant with Wells Fargo in Escanaba with more than 30 years of service in the financial industry.
She has been an active member in her community, serving in various roles with the Girl Scouts, 4-H club and the Heart of the North Lions Club.
"I'm really looking forward to putting my experience in the financial industry to work and help the Superior Health Foundation with its goals," Victorson said. "The foundation offers so many wonderful health-centered, grant-giving opportunities across the peninsula. I'm honored to serve on this board."
In her spare time, Victorson enjoys traveling, motorcycling and camping.
She resides in Bark River with her husband, Steve. They are the parents of three grown children: Shannon, Kyle and Sydney and have two grandchildren, Ava and Gionni.