The Superior Health Foundation is proud to announce its newest addition to the board of directors.
Meghan Lane of Wakefield joined the SHF board of directors at its January meeting. She will represent Gogebic County and the western Upper Peninsula.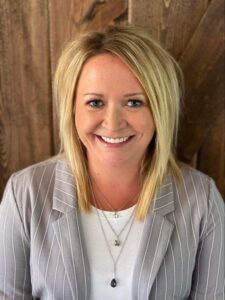 Currently the director of the Great Start Collaborative and Early Childhood Specialist for the Gogebic Ontonagon Intermediate School District, Lane oversees the parent liaisons and the Great Start Collaborative for both counties to ensure that every child is born healthy and is developmentally on track from birth to 8 years of age.
She also serves as the cheerleading advisor for the Wakefield-Marenisco School District.
A Wakefield native, Lane earned a master's degree in early childhood studies: administration, management and leadership from Walden University in 2020. She holds a bachelor's degree in media production and new technology from Northern Michigan University.
"It's an honor to join the board of directors of this great organization – the Superior Health Foundation," Lane said. "Its mission and vision align with my profession, as well as my personal beliefs to help promote health awareness throughout our communities in the Upper Peninsula."
Away from work, Lane enjoys snowshoeing, going to country music concerts, spending time with her family, going to the beach and traveling.
Lane and her husband Mark, the principal and athletic director at Wakefield High School, live in Wakefield. They are parents to three boys.