Following an incredibly successful Painting the Peninsula Pink in October 2019, the Superior Health Foundation proudly awarded $22,368 to the Marquette County Health Department on Wednesday to be used for the SHF Breast Health Fund.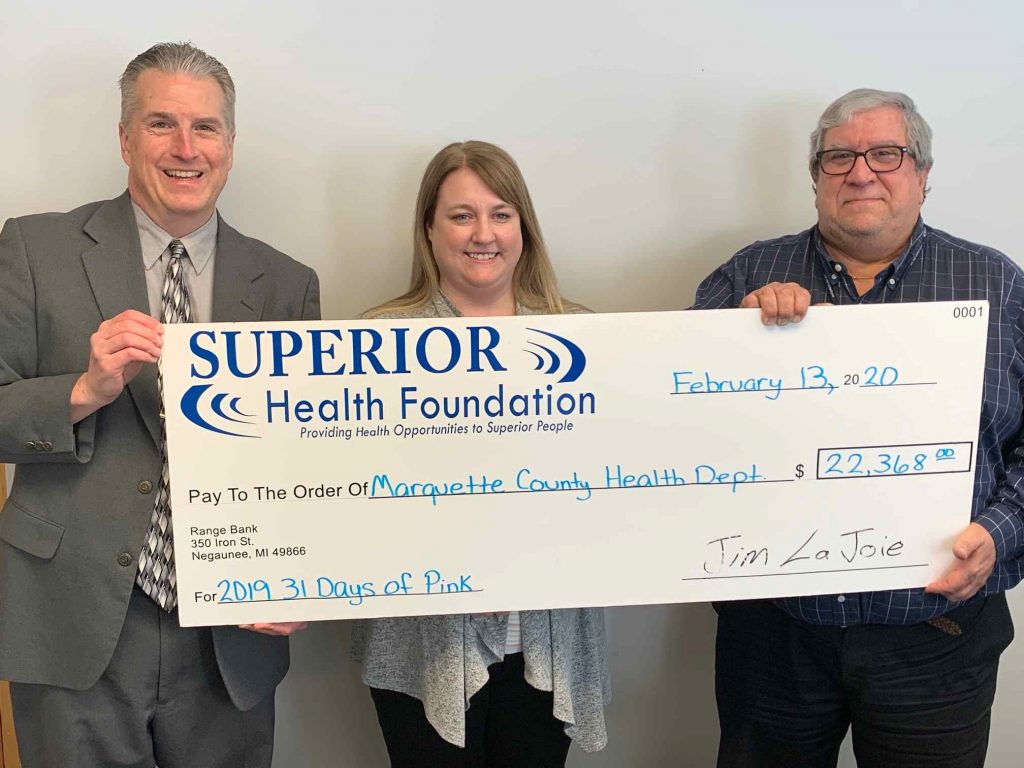 This past fall, SHF partnered with West Iron County schools in Iron River on the month-long Panting the Peninsula Pink, proudly presented by Shamco, Inc. in Iron River. Thanks to the generous support of many U.P.-wide day sponsors, a number of incredible businesses and charitable gifts from the public, Painting the Peninsula Pink netted more than $24,000 – a record. A portion of the net proceeds went back to WIC schools to purchase an ice machine for its athletic department.
The SHF Breast Health Fund is available to both men and women across the Upper Peninsula to help with out-of-pocket breast health expenses not otherwise covered by insurance.
To learn more about supporting this fund with a charitable gift or apply for breast health funding, simply visit https://superiorhealthfoundation.org/fu…/breast-health-fund/